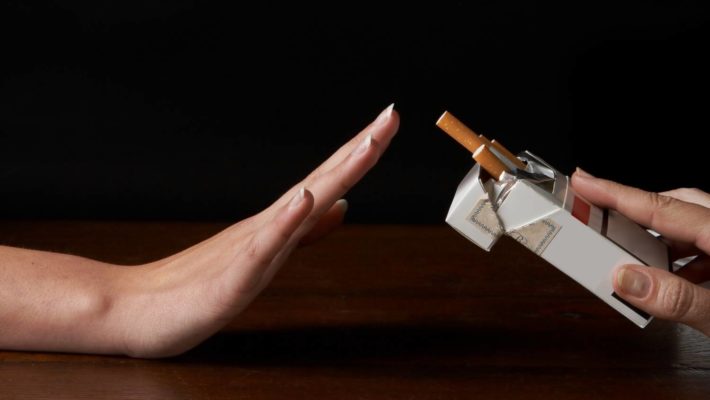 Quitting Smoking? Your Kirk Pharmacist Can Help
There are lots of ways to quit smoking, including "cold turkey," using self-help guides (e.g., self-help books, audio tapes, Internet sites), general advice or guidance from a health care provider (one-on-one or in a group program), customized counseling, specialty smoking cessation clinics, medications, alternative methods (e.g., acupuncture, hypnosis, and herbal therapy) or a combination.
The best method is the one that works for you. Sounds corny, but quitting smoking is not a one-size-fits-all package. Smoking involves both physical and psychological challenges that require self-evaluation and reflection to unravel. That's why many people find it hard to quit smoking on their own.
Quitting without help from medication or a trained counselor only works for about 4 to 7 percent of people. Smoking cessation medications are effective when used correctly – about 25 – 33 percent of people who use medications can stay smoke-free for over 6 months. Research has also found that combining different methods of quitting smoking will often give better success rates than using them alone.
So what combinations work? Most successful combination methods of quitting involve counseling as one of the components. In fact, as effective as medications can be, they work best when combined with counseling help from a professional who is trained in smoking cessation.
Kirk pharmacists are able to counsel you on smoking cessation.
For a smoker who isn't yet ready to quit, even brief encounters with your Kirk pharmacists have been shown to enhance a smoker's motivation and increase chances of future attempts at quitting. Overall, studies have shown that longer and more intense counseling sessions with a health care provider increase successful quit rates. The most effective counseling sessions last longer than 10 minutes at a time.
Health care professionals, can help you assess your needs, come up with an individualized plan to help you quit and address any concerns you have about quitting.
Your Kirk pharmacist is an accessible health care professional who can play a role in your plan to quit smoking. Caymanians visit a pharmacy about once a month and interact with a pharmacist 70 per cent of the time.
They can help you in your goal to quit smoking by listening and providing information and advice about:
Different smoking cessation medications (both prescription and non-prescription choices)
Managing nicotine cravings and withdrawal symptoms
Dealing with slips and relapses
Coping with stress
General strategies to help you quit
Finding other support networks and resources to help you quit
The pharmacist can help you assess your level of nicotine dependence and give you recommendations on how best to approach your quit attempt. They can give you detailed information on the various products available to help you quit smoking, many of which are available without a prescription.
The first stop in your plan to quit smoking may even be the Kirk pharmacy. That's good news since pharmacists are best able to answer your questions about smoking cessation medications and advise you how to use them safely and effectively.
Your Kirk pharmacist can also work with other health care providers, like physicians and dentists, to ensure you successfully quit smoking.
Whether you are looking for a customized plan to help you stop smoking for good, seeking some advice on nicotine patches or anything in between, talk to your Kirk pharmacist. You can start your plan to quit smoking today!
Talk to your friendly, knowledgeable Kirk Pharmacist, Kirsty, Jacqueline, Renee and Sabine.
Source: www.bodyandhealth.com