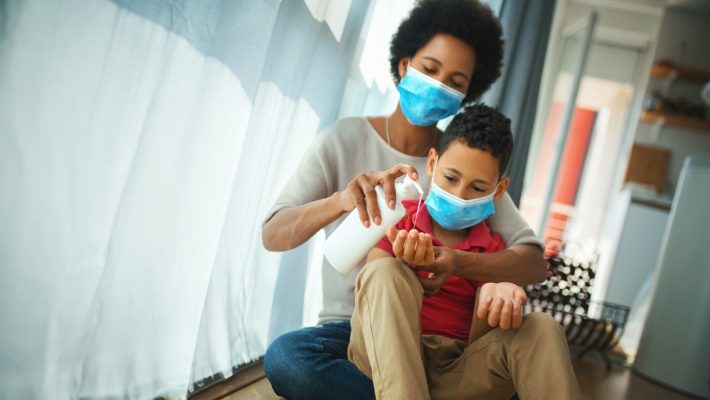 Mask Irritating Your Skin? Here's What Can Help
Do you have issues with dryness, itching, redness on the hands, face and behind the ears due to the new COVID-19 guidelines?
Here are some useful tips to help manage these issues:
Use fragrance-free and dye-free soaps, sanitizers, and moisturizers ("unscented" products are not "fragrance-free")
Wash with mild soap and lukewarm water and pat the skin dry, not rub.
Alcohol-based hand sanitizers are less irritating than handwashing. While hand sanitizers may sting, they do not strip away natural oils as much as soap and water.
Apply moisturizer regularly, especially after washing while skin is damp; this doesn't take away from the cleaning effects. However, be sure hands are DRY after using hand sanitizer before applying moisturizer.
Ointments and creams are more moisturizing than lotions. Use hand creams regularly during the day and an ointment such as Vaseline overnight.
Moisturizers should be absorbed, and the skin should be dry before donning gloves or masks.
For masks, consider using a barrier prep (Desitin etc) to limit moisture damage or friction or a wound dressing (DuoDerm, etc) on areas of pressure (ears, nose, etc). However, be aware that these may contaminate masks or disrupt N95 seals.